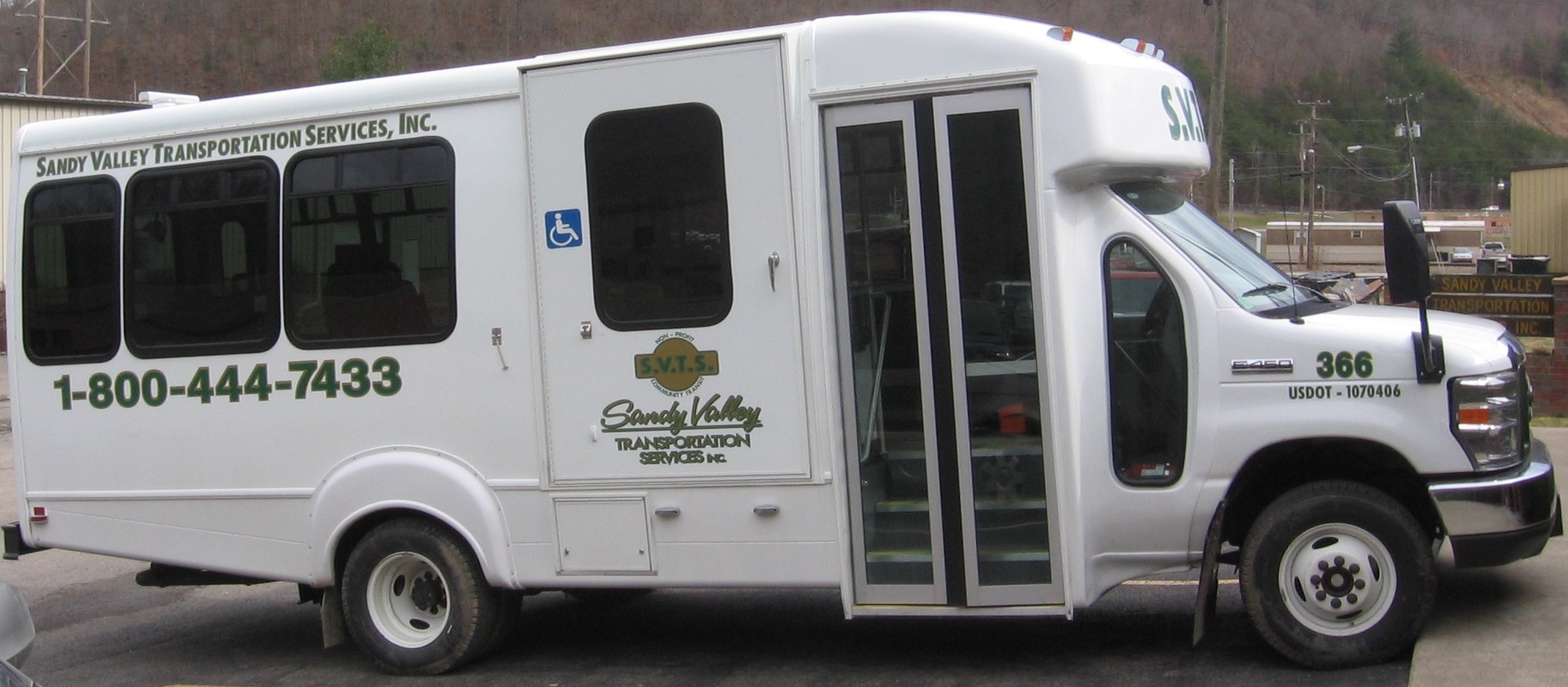 *2013 Statewide Kentucky Transportation Broker Award Recipient*
Sandy Valley Transportation Services, Inc. (SVTS) provides safe, dependable and affordable transportation for the residents of Floyd, Johnson, Magoffin, Martin and Pike Counties.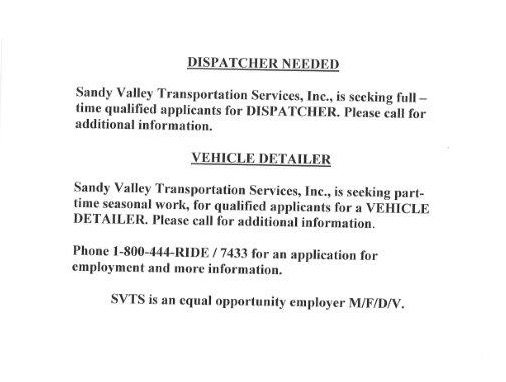 If you have any transportation needs and live in Floyd, Johnson, Magoffin, Martin or Pike County, Kentucky, please give us a call at 1.800.444.RIDE / 7433.
We provide transportation for Kentucky Medicaid as well as Public transport Cash Fare and Intercity Transportation.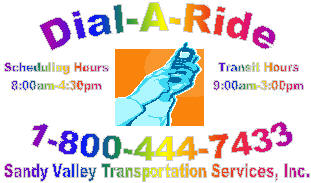 Click the County below for the Dial-A-Ride

Schedule in your area.

Pike County

SVTS is a proud member of:

Kentucky Public Transit Association (KPTA)

Kentuckians for Better Transportation (KBT)




* Language Assistance is Provided at N0 Cost